A privately owned com- pany in the small Quebec town of Pierreville is work- ing proof that at least some small firms can achieve su- ccess in the face of giant competition.
Pierre Thibault Canada Ltee. manufactures only one item - fire trucks - but its product is good enough that the company outsells all the giants of Canadian truck manufacturing.
Running the business are nine Thibault brothers. They hold complete control of the company and say they intend to keep it that way.
Thibault Ltee. now prod- uces an average at 110 fire trucks yearly in the Pierre- ville plant. Complete asse- mbly takes, place there, as well as manufacture of a majority of the compone- nts. There are 135 employees.
The company got its start in the fire truck business when the town of Sorrel asked grandfather Charles Thibault to make one in 1908. Charles was a manufacturer of farm wagons at the time. Another order came from Joliette and before long; Charles had built his sideline into a profitable business.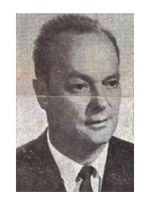 In 1920, son Pierre Thibault decided to enter business for himself. He opened shop in St. Robert, concentrating exclusively on fire equipment.
In 1937, the small comm- unity of Perreville went searching for an industry to locate in the town. Thibault liked the idea, and in March, 1938, the company opened it plant there. The first engine assembled in the new plant Director went to the city of Drummondville.
At that time, the number of trucks built by the company increased to an average of 20 per year, but when World War II started, production shot sky high. Military orders during the war years increased average production to around 175 per year.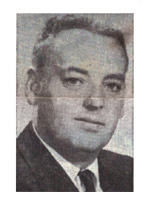 In 1948, the firm made its first move into outside markets, by selling to Ontario. This was followed in 1950 by a move to the West as far as British Columbia, and in 1952, the company made it Canada-wide by selling in the Maritimes.
The company produces many of the components that go into today's finished tire truck. Frames, cabs, truck bodies and assorted other parts are built in its own foundries. Engines, transmissions, axles and wheels come from the U.S., and fire ladders from Britain and Germany.
Thibault also produces hose nozzles and couplings, and deals in related equipment such as hose dryers, tire coats, boots and other firemen's needs. .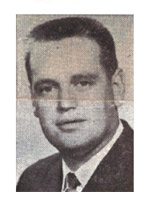 Today the firm produces trucks from the smallest for use in country villages to giant city hook-and-ladders. It claims 82% at the Canadian market.
According to brother Marion, one advantage the company has over competition is that its trucks are custom built. The company takes any specifications a tire department might have and incorporates them into the Publicist truck's design. Marion claims it is the only manufacturer in Canada to do this.
Thibault's price range for trucks varies from $13-14,000 up to $60,000. However, most trucks average into two classes - one about $20,000 and the other around $40,000.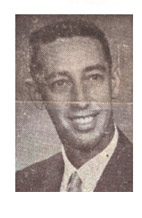 Besides Thibault sales offices in Montreal, Quebec City, Hamilton, Winnipeg, Saskatoon and Vancouver, the firm does an export business in South America, and maintains offices in Venezuela and Colombia. Superintendent
The company feels prospects for more export business are good. There is a backlog of 60 truck orders at present and 12 of them are for Chile.
Marion Thibault says the brothers plan to increase export efforts and are presently eyeing the U. S. market. He says they have no plans to set up a plant there, but will continue all their manufacturing in Canada.

by Paul Casey